We are approaching the time of year when we begin to make plans for our TOTY banquet.
As in past years, the banquet will be the 2nd Saturday in January (January 9, 2021) at Saluda Shoals Park …
Registration (and payment of annual dues ($30 per household) and/or prepaid tournament fees) will begin at 6:00pm and Shealy's BBQ will be served at 7:00pm with the awards. etc., immediately following …
Do not forget to bring one (1) door prize per household to be given away. It does not have to be fishing related and can be geared towards kids and ladies. The typical dollar amount spent on these prizes (but certainly not limited to) is $10.00-$20.00 …
The charge for the banquet is $12 for adults and $6.00 for kids 12 and under. If you did not sign up at the last meeting, then you may sign up for the banquet by contacting Marshall at 803-463-3974 or emwjr12@gmail.com …
Dead line for signing up is Tuesday 1/05/21 …
You do not have to be a member to attend only have an interest in striper fishing …
Hope to see everyone there …
Tight Lines
---
... it's my Wife's fault we HAVE to fish !!!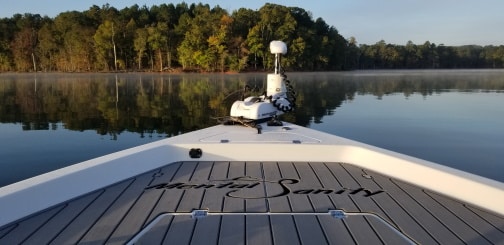 2005 Sea Pro 2100cc / 2020 Suzuki DF200