After reading all the dismal reports I decided to post a little hope.
Left Gtown at 5 am on a friends boat(feels strange) and headed out to the north side of the gtown hole. Found a lot of scattered weeds(nightmare) and finally a little clean water, worked south and picked up 3 fish then nada, turned back north to the same area and picked up a double. I beat that area the rest of the day picking up one here and there.
Most fish were right on the break over good bottom, some flyers present and a few fish busting here and there.
Boxed 10 dolphin, released 3, lost a few.
[URL=http://s177.photobucket.com/user/joye5488/media/IMAG1110_zpsiscoppxj.jpg.html]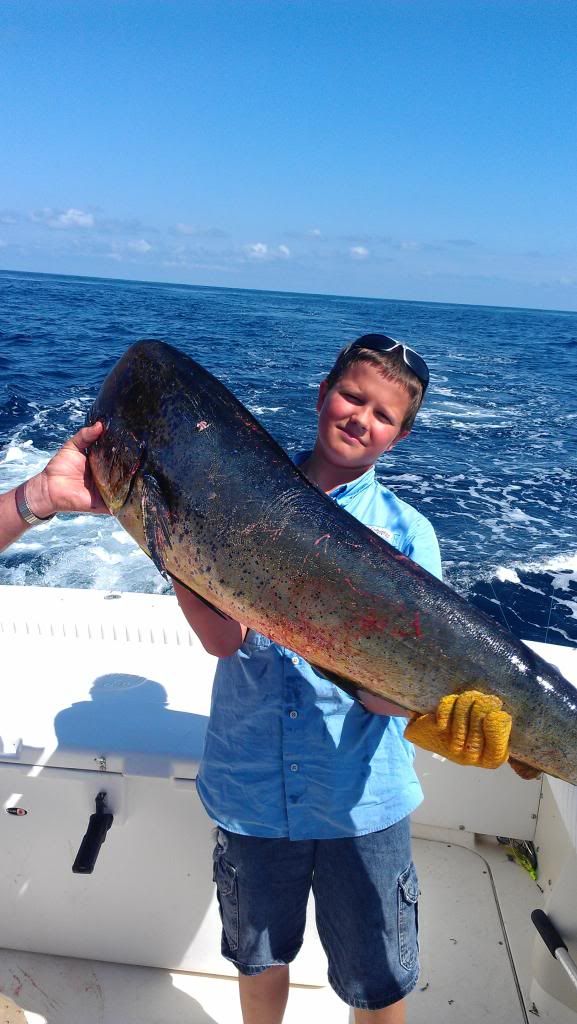 [/URL]
.