Fished the 10th Annual Georgetown Meatfish Slam benefitting Kids Chance last Saturday. Waccamaw Oral Surgery was a main sponsor, so we had to fish it too! Got some old friends on the boat, so that was even better.
Loafed 45-50 out and got to the tuna spot 5 mins before lines in and got the trap ready to throw out.
Bite #1 short strike on planer
Bite #2 short strike on planer
Bite #3 planer blown up and cut off
Bite #4 short strike on new planer
Made adjustment to bait.
Bite #5 juvie cuda dehooked and released to eat someone else's ballyhoo
Made adjustment to bait.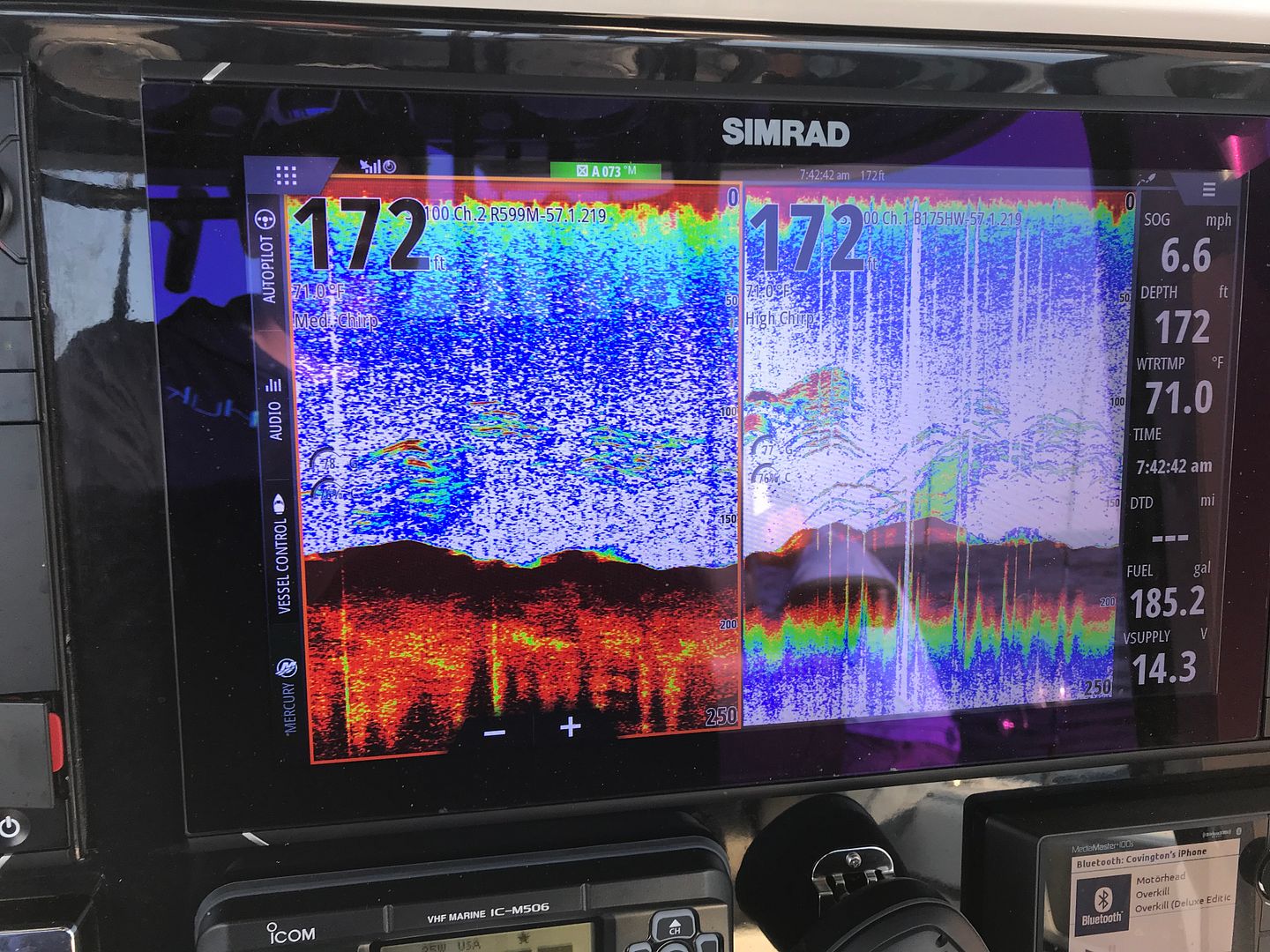 Bite #6 tuna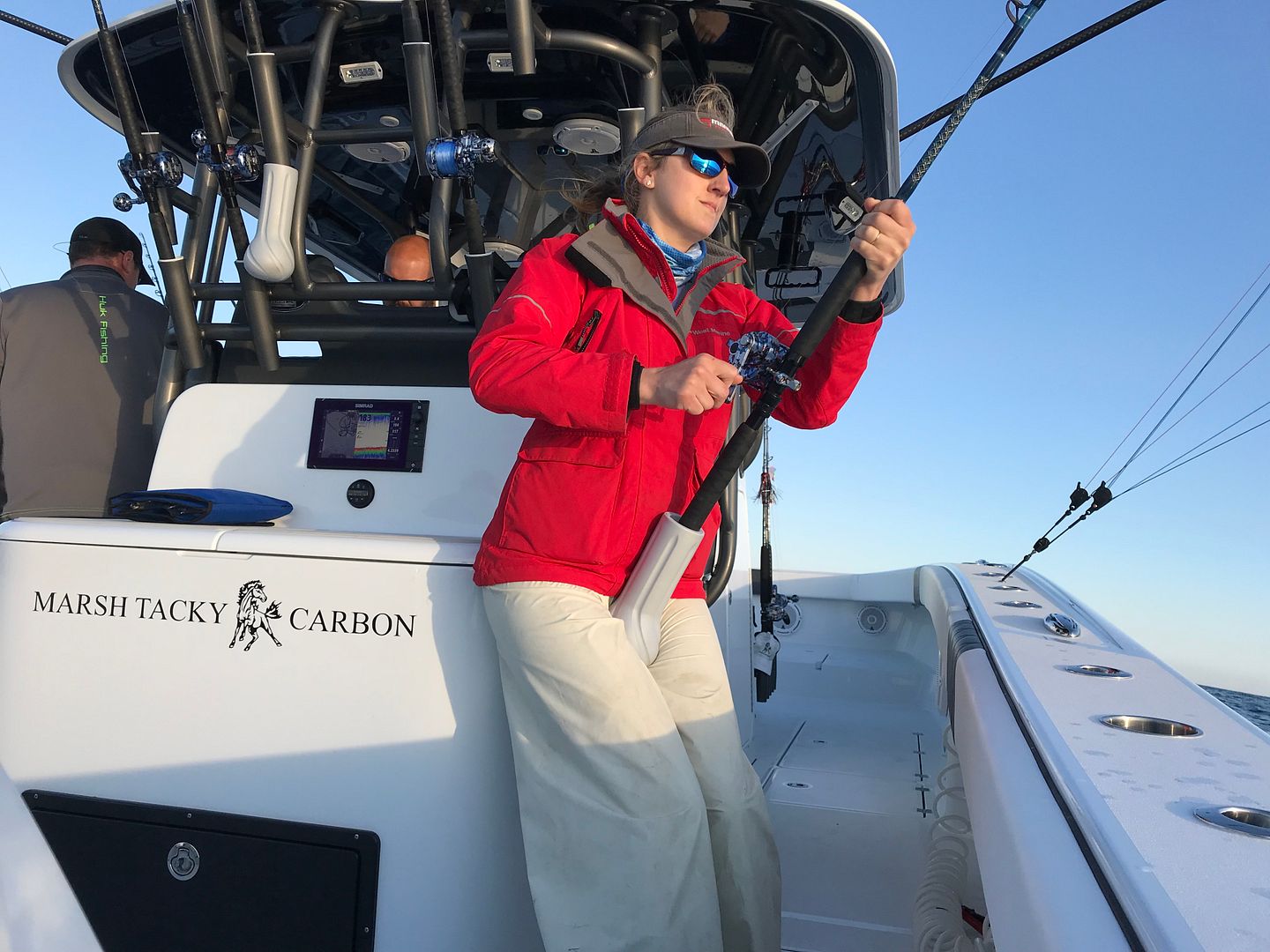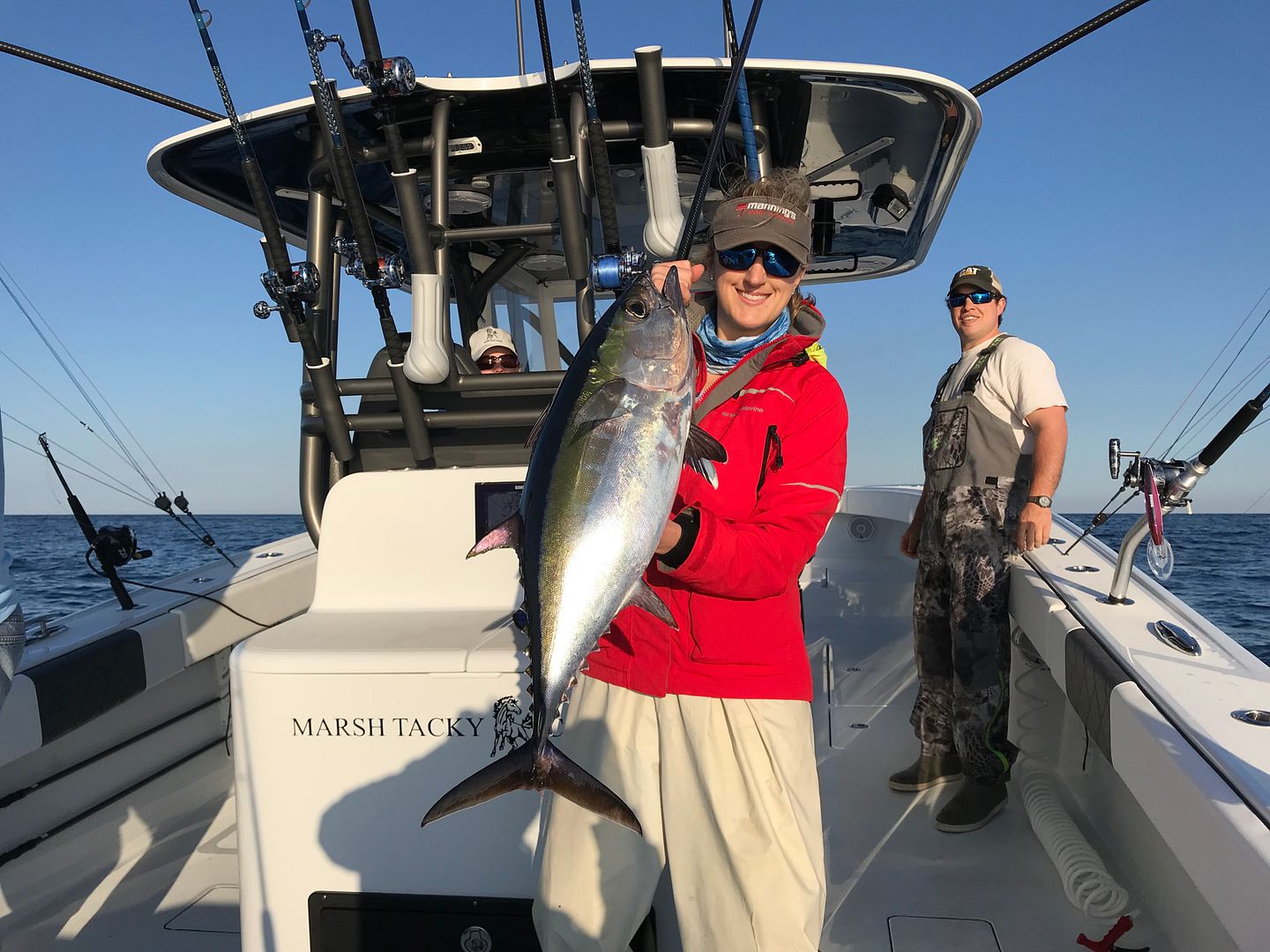 After brief discussion about whether to keep playing with cuda's to perhaps get a wahoo, we crossed tuna off the list for the tournament, and we made the run offshore to warmer water…
Weedline/rip/temp change #1 - scattered stuff, no life, too cold. Kept going.
Weedline/rip/temp change #2 - scattered, cold, phantom green underneath after dragging some stuff by. Kept going
Weedline/rip #3 - not really a temp break and very scattered stuff with some fliers in it. Deployed full spread and fish on.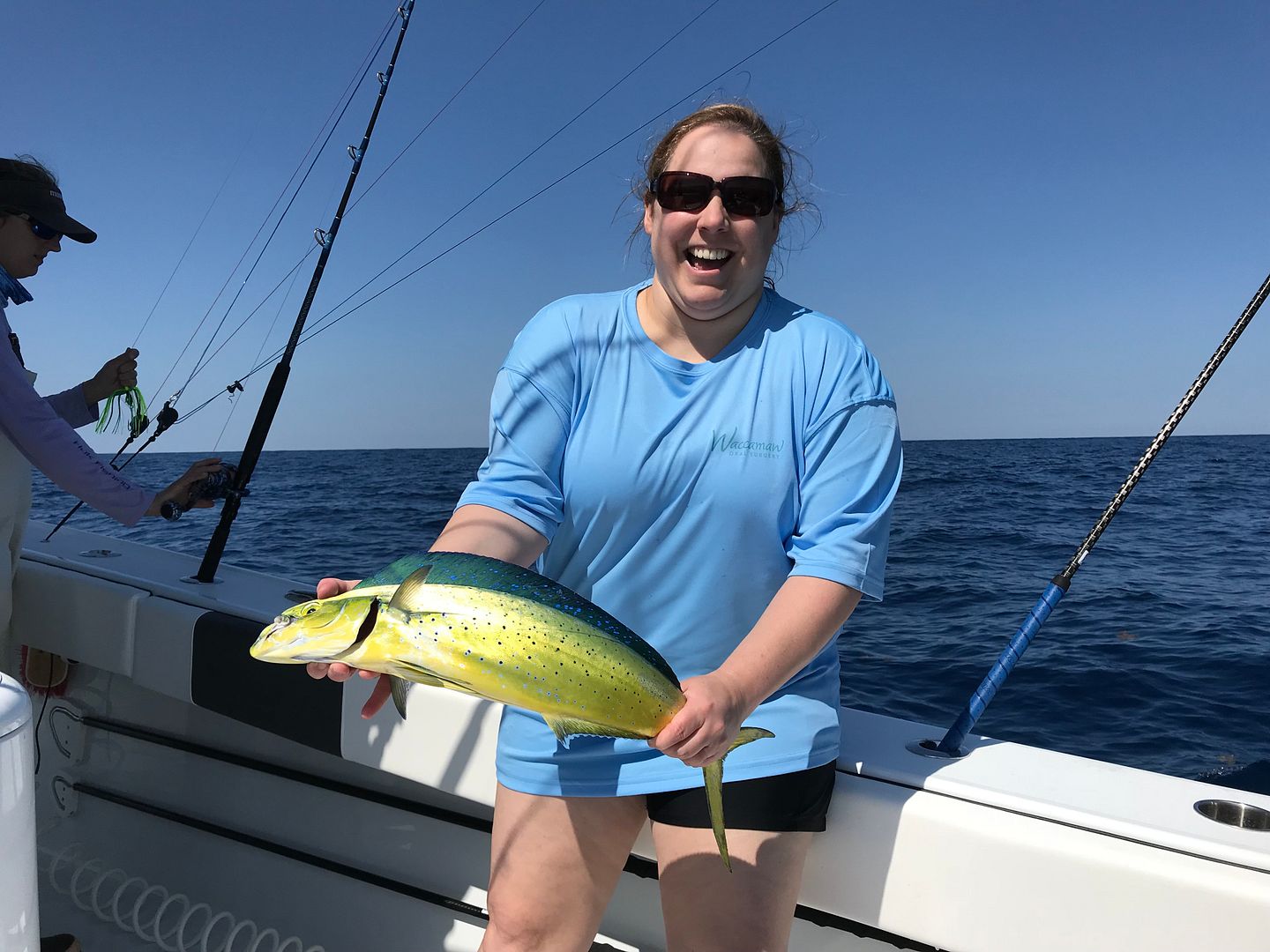 Another species off the list. Needed bigger.
More of the same.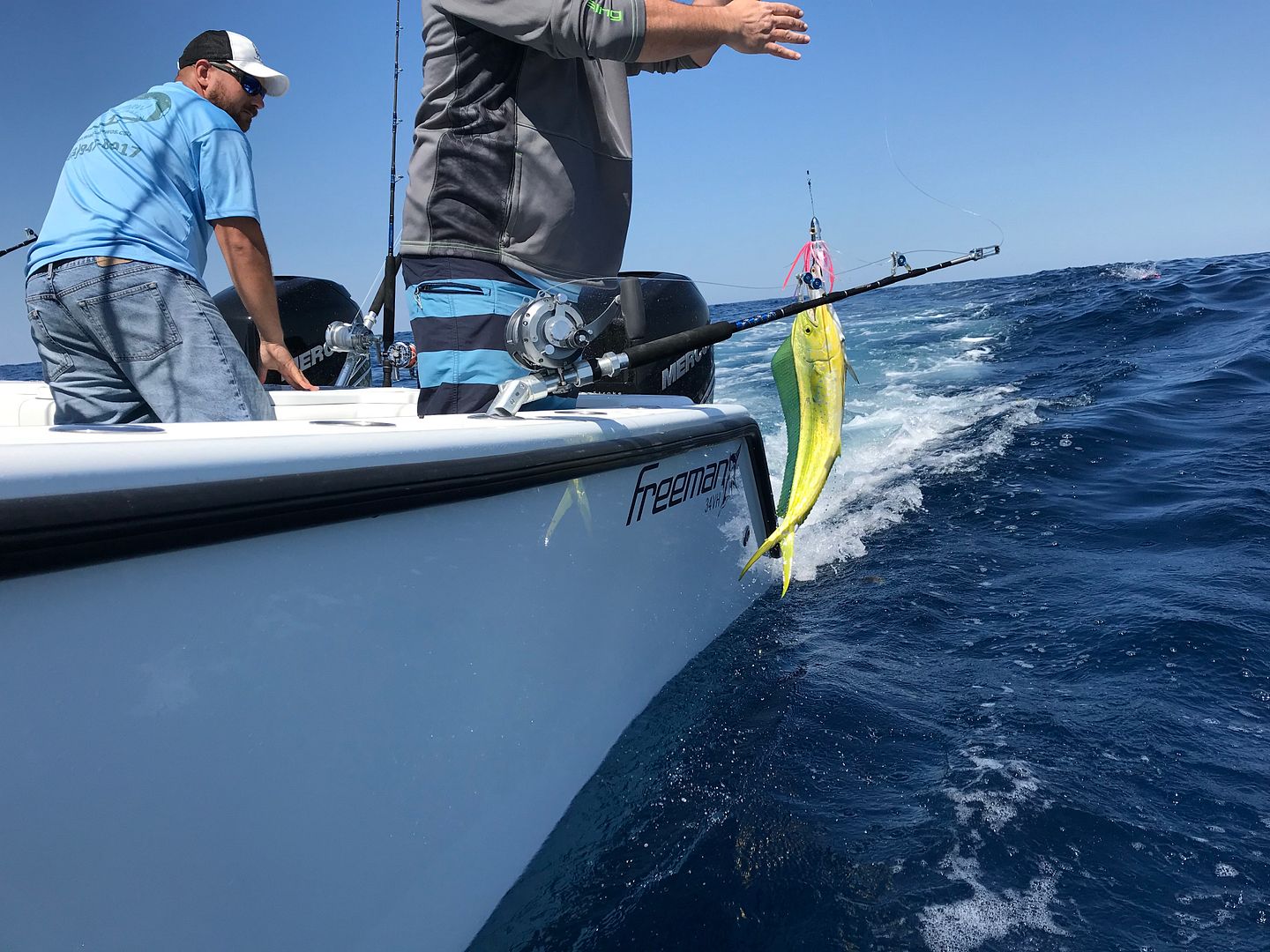 Made adjustments and moved 500yds to another weed patch about the size of a swimming pool.
Better ones.