Hooked up with local TV celebrity Sellsfish for some lunker style bottomfishing. Had a great crew including the Judge, Hwilcox, Alex, and some of Hwilcox's lady friends.
Ride out was beautiful and everyone seemed to enjoy their nap. Started off trolling in hopes for some big boy bottom bait and one of the ever so popular late fall wahoos. First strike was decent wahoo but about 5 mins into the fight I guess he had enough of playing with us and cut the mono leader.
Trolling was pretty slow so we stopped after about 3 hours. We had our bait, time to catch a big boy. Well we made drops from 150 to 300 and hit a bunch of bottom. Did catch a beautiful queen trigger but never could catch a big grouper. We did catch a 6 to 8 foot shark and Sells showed the crew how retrieve the hook with out hurting the shark or losing an arm. The thing was huge I would have let him have the rig but Sells is a pro at this stuff. Thought about coming in shallow for triggers, bsb etc, but stayed deep and kept swinging at the fence. Ended the day hooking what was believed to be another HUGE shark fought him for while and never really gained anything. Made the decision to horse him up knowing we may break him off… and we did. We may still be there chasing him this afternoon if we would not have broken the line. It was BIG fish.
Made a few deep drops and had some luck. Call me or shoot me a PM if you want more details on that.
Weather and a great crew made it a nice day. The fishing was slow for us.
Sells and Hwilcox, I owe you a better trip!
And remember chew your cheese!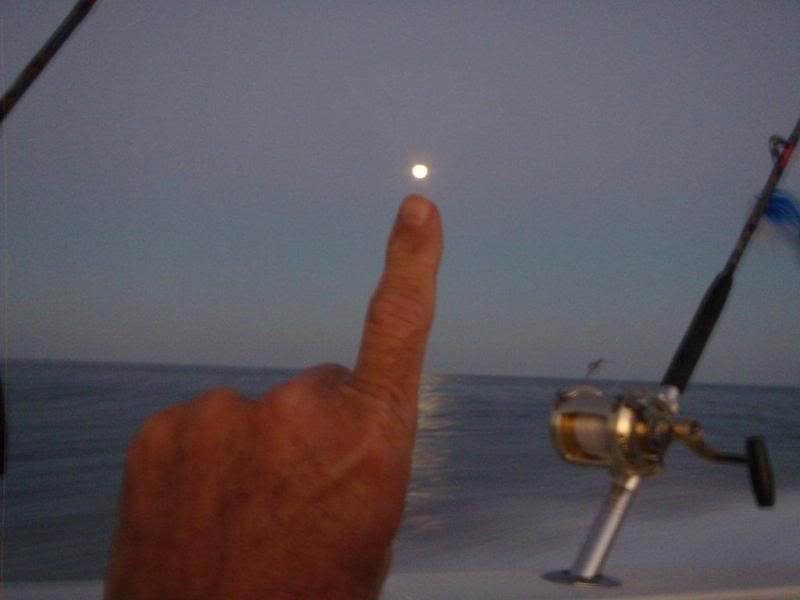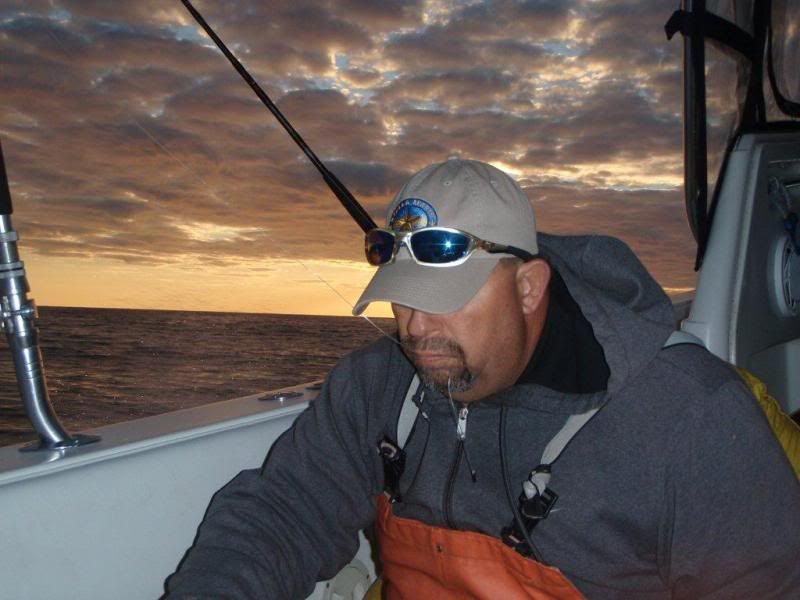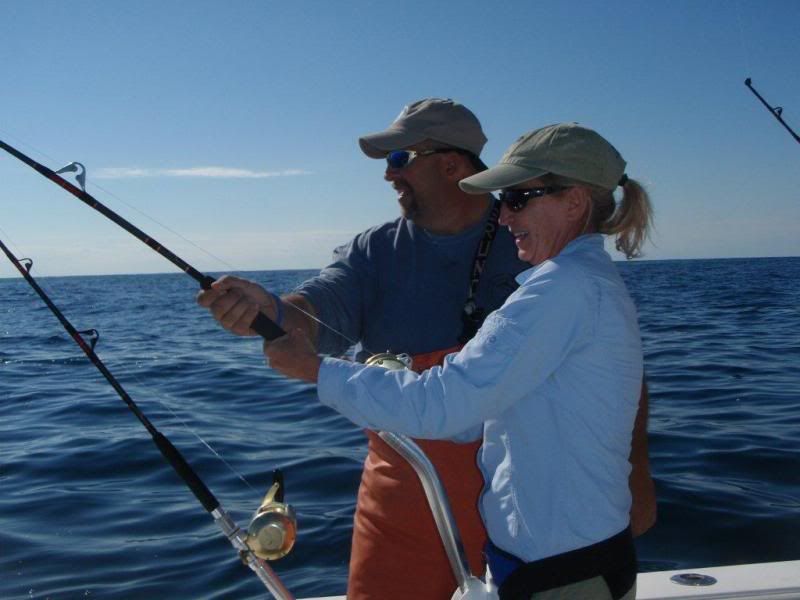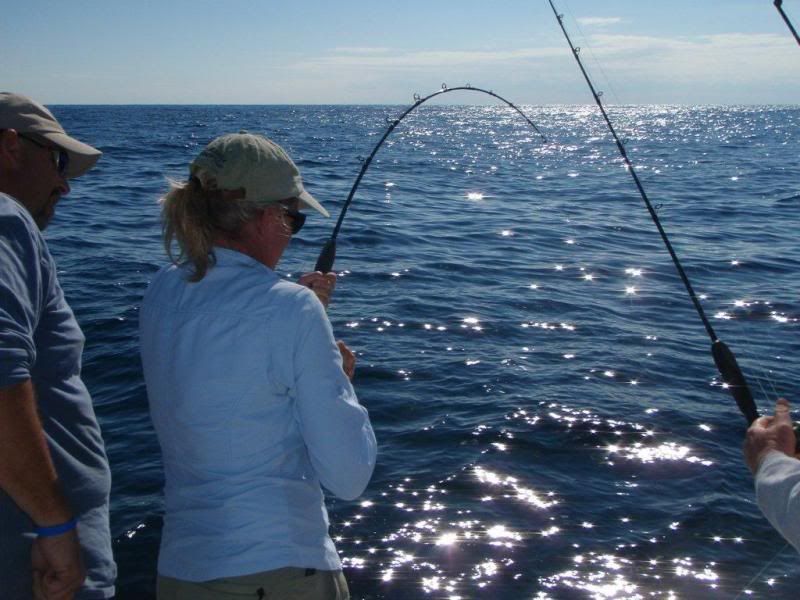 [IMG]http://i57.photobucket.com/albums/g208/scothran/FishingGeorge