What do you think? Raise the engine a hole. Lower??? Why? - I just think there is a bit more performance left. Specs are included from an old thread on iboats.com Not sure about the top speed though. It was done with a chase boat. I posted MPH but that could have been a mistake and the chase boat was just someone I flagged down in the waterway. Tops with my GPS is 27-30 knts depending on load and condition.
Engine at full trim just below cavitation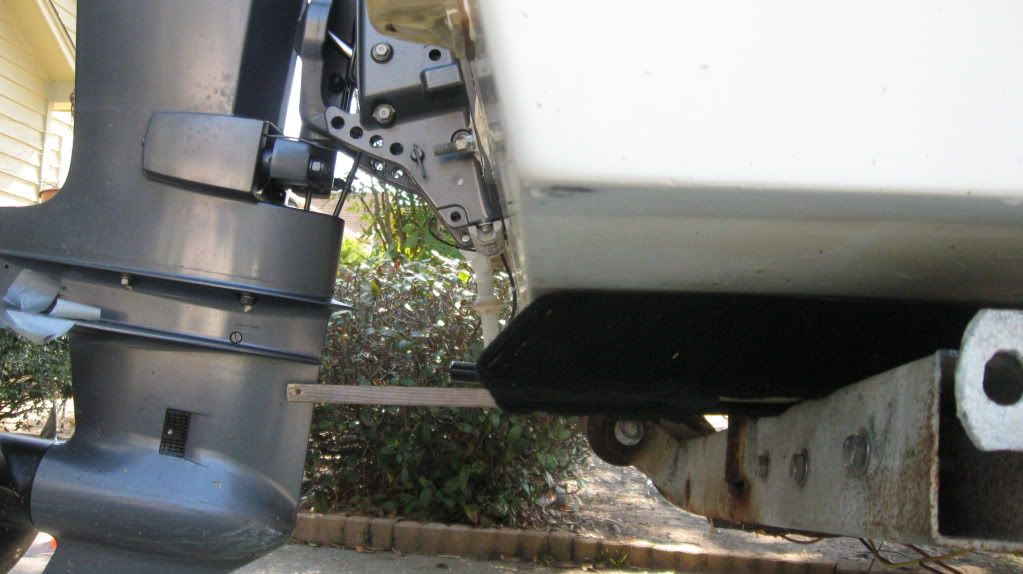 Engine at half trim to cavitation.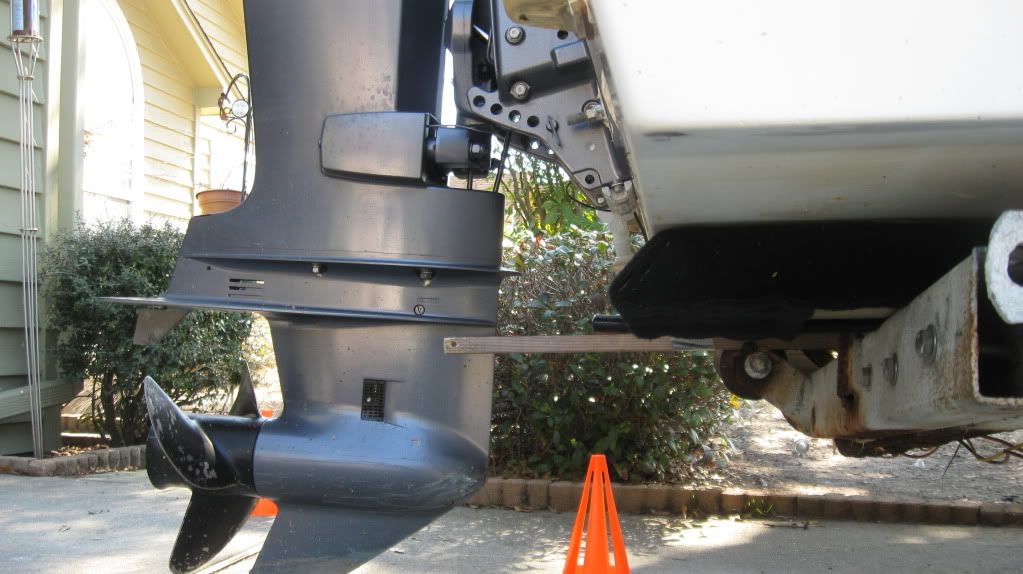 Engine parallel to hull
Engine all the way down
*Old Thread
Hwsiii - You nailed the mph exactly. Thanks so much for your and others help. Anyone reading this -Hwsiii and the other "prop gurus" know that they are talking about. Post your questions and give the information they are asking for. Pictures help.
Quote:
Hwsiii's quote:
The 90 HP Yamahas are not loaded with a lot of torque, so it is overpowering your motor and eating torque. When you see the semi cleaver you will understand why I said that is the prop you need, very little surface area and it lifts the stern as well, so a lot of torque is not required. With the semi cleaver 688-45930-02-98 you ought to be running about 38 MPH and have a prop slip between 7 to 11%.
Question - Do you think I should go up one more hole? You said the 688-45930-02-98 likes a lot of height. If you need I can send some pictures. At this point I'm happy with the performace. However, I