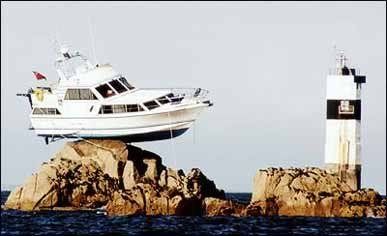 Easy…That is Fritz trying to find the Georgetown Hole.
reelly…
Live Bottom ?
"Double Play"
26' Glacier Bay
Honda 150's
My wife at the helm.
She's done rather similar things in her cars.
That wouldn't happen if there was a beacon nearby.
Whatever you do, don't go look off the bow.
biker
Alien space ship disguise gone wrong?

Chris Walton
aka The Tequila Monkey
www.ChrisWaltonRealEstate.com
earthquake… tsunami… photoshop…
It's hard to be drunk ALL day if you don't start drinking FIRST thing in the morning!!!
1/64 scale trick photography
Grady White 222
looks to me like someone spilt dumbarse all over the jetties…
Fred W.
Romans 1:16
"I gotta thank God, cause He gave me the strength to fight hard." -LL Cool J