Picked up an 08 jvx16 side console a little over a week ago. It was a good compromise for the wife and I. Got it out Saturday but didn't have any luck with the fish. Headed out Sunday and fished the falling/low tide.
Took a buddy that never fished salt. We started fishing some grass lines near docks and he hooked a small red and black drum. He was excited to catch something, especially since it was the first saltwater fish he has ever caught. We moved around quite a bit trying shallow banks and deeper adjacent holes.
Water temp ranged from 46 to 52. Found a 7 foot depth near a dock in a creek. I put a finger mullet on the bottom. Within 20 minutes we hear a rod start bobbing. I almost forgot what it was like to fight a big red since its been since December since ive caught a decent one. After a couple minute battle we netted a fat 28 incher. The negative low tide was interesting in Shem creek. All in all it was a good day. The 60 horse really pushes the skiff at 38mph and I am very content with the purchase. I highly recommend the new lowrance hdi 4 with chirp and downscan. I was picking up small fish and ledges with no problem.
My buddies first red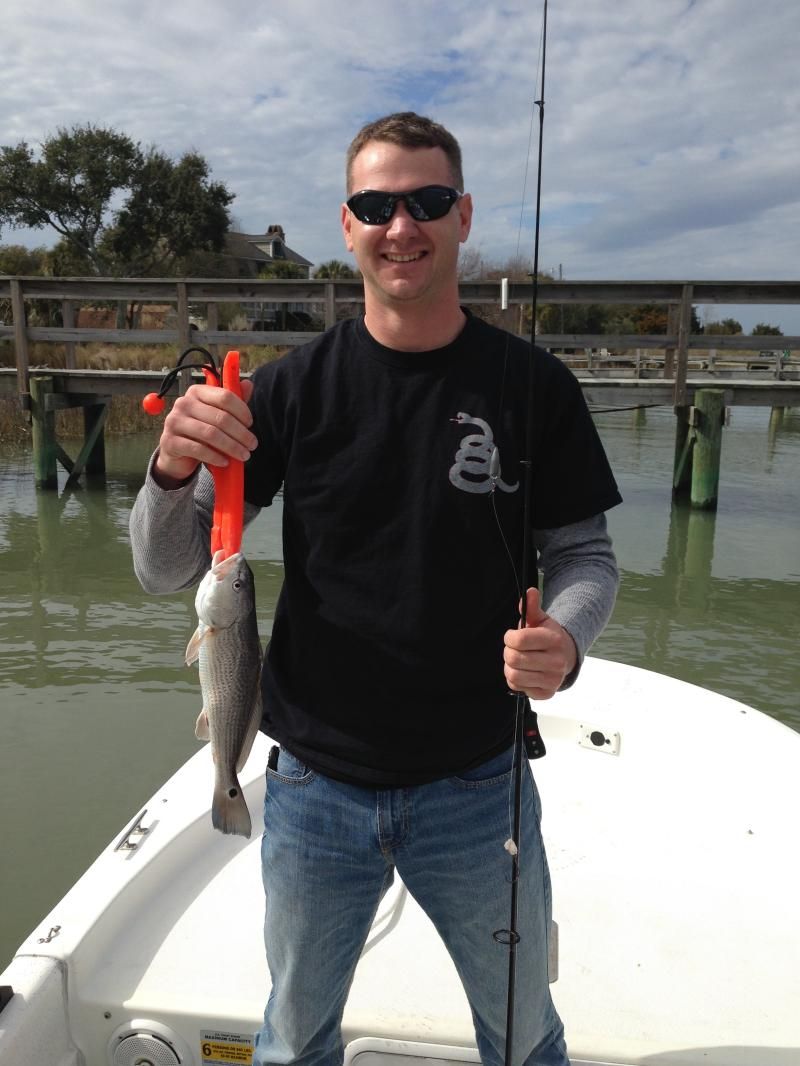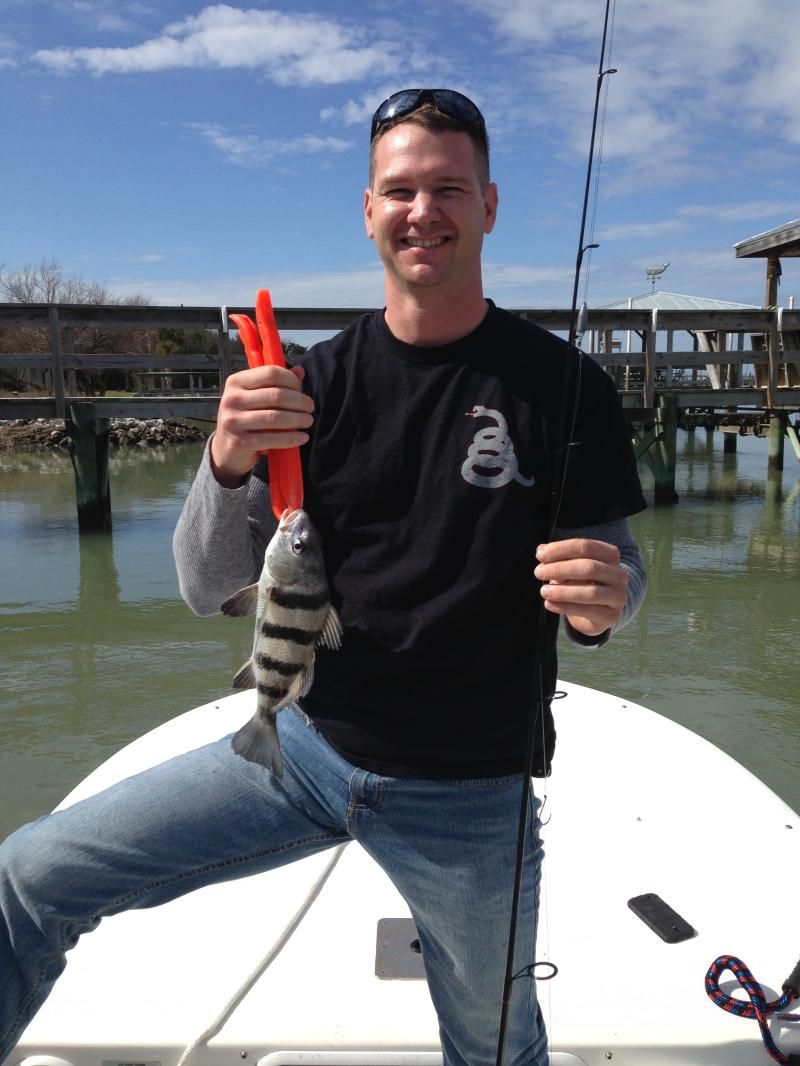 I gotta get betty boop off of there lol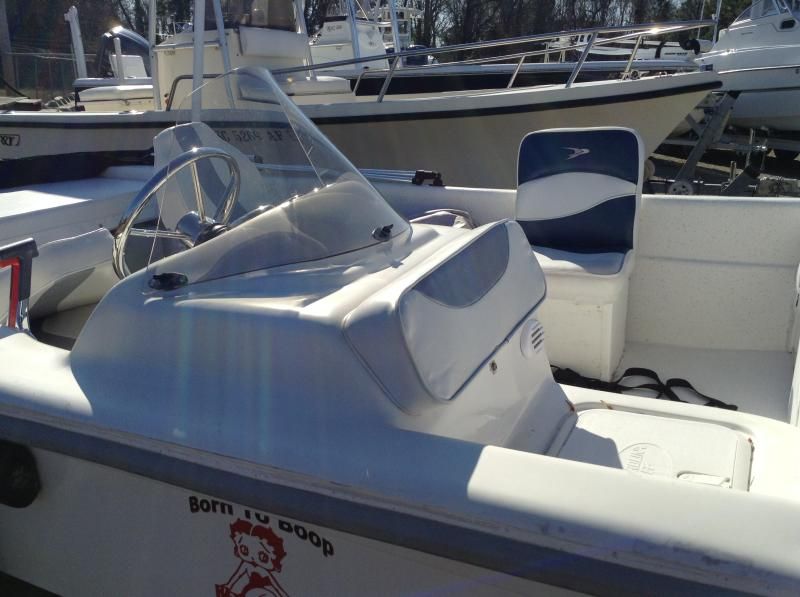 The bow cushion comes off until the wife demands to come along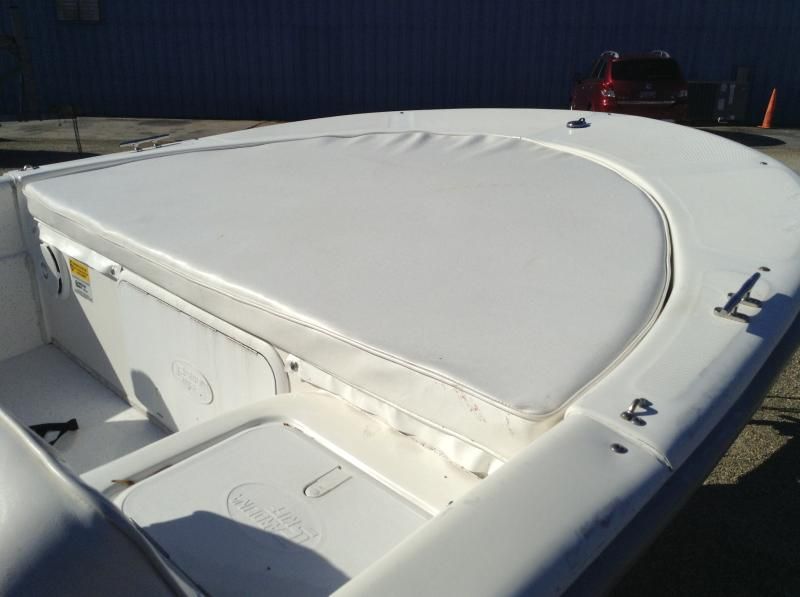 [IMG]http://i86.photobucket.com/albums/k98/al8995/Mobile%20Uploads/B17DD