Couple weeks ago I headed up to Beaufort NC with Mike, Toothless, Nut and Pat. We also met up with some guys off a couple other fly fishing sites for what was dubbed as Fat Tire Fest. In short, 30 or so fly anglers talking, drinking, tying and of course chasing albies. This was during what the weather channel had dubbed the "Atlantic Assault."
In short, this was fly fishing hell. It was cold, wet, rough seas and VERY windy. During the entire trip the fish did not want to cooperate. Despite this, Mike and I both managed a fish on the next to last day. On the day we were to leave the weather finally broke. We each managed a fish before we had to leave for Chucktown and Mike broke another off about 5 mins into the fight. In all a great trip and met a lot of great guys.
Thanks again to Jerms who let Mike and I use his boat while he was away. Looking forward to hitting it again next year with the Warfare's true captain aboard.
Watching the wildlife waiting for a blitz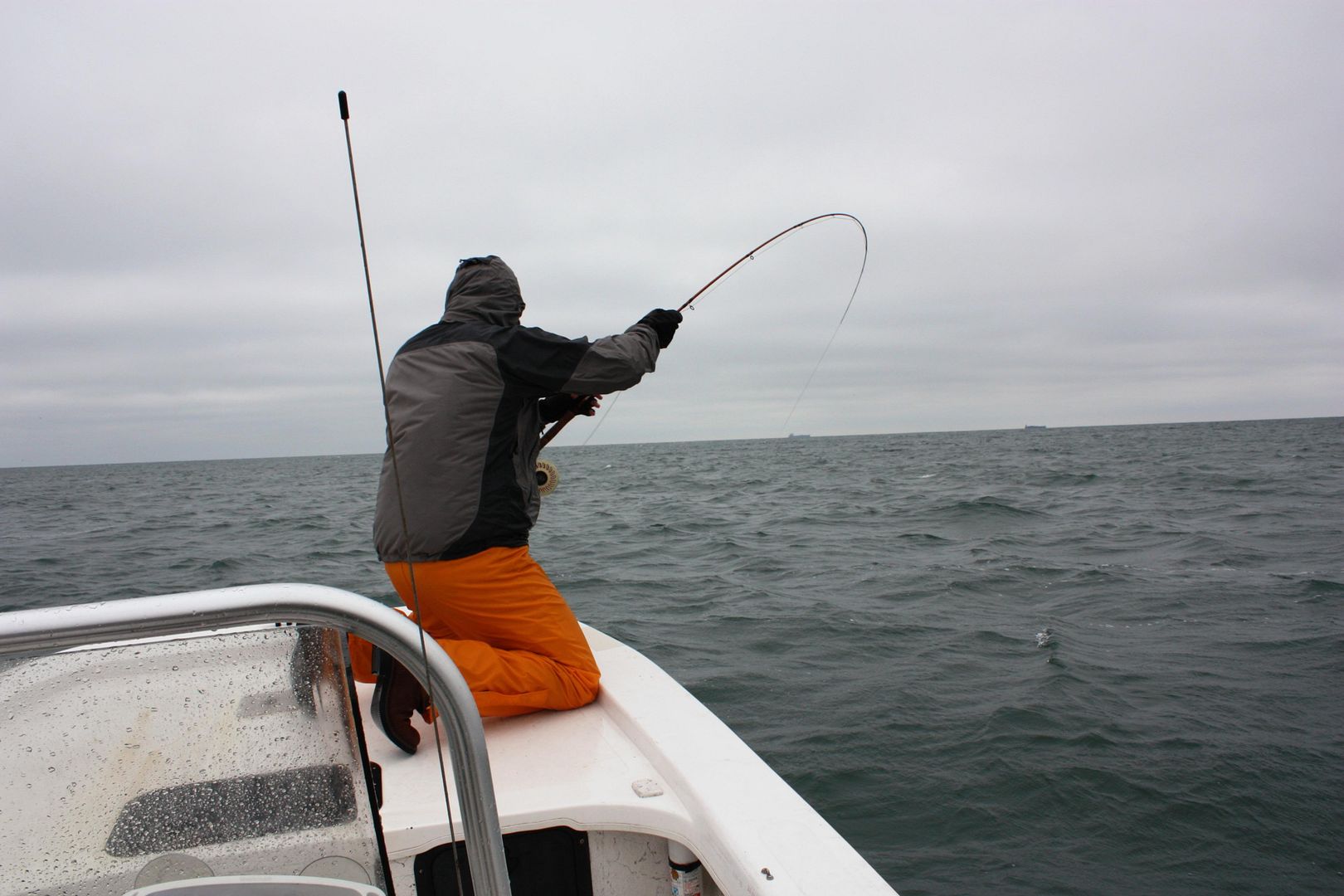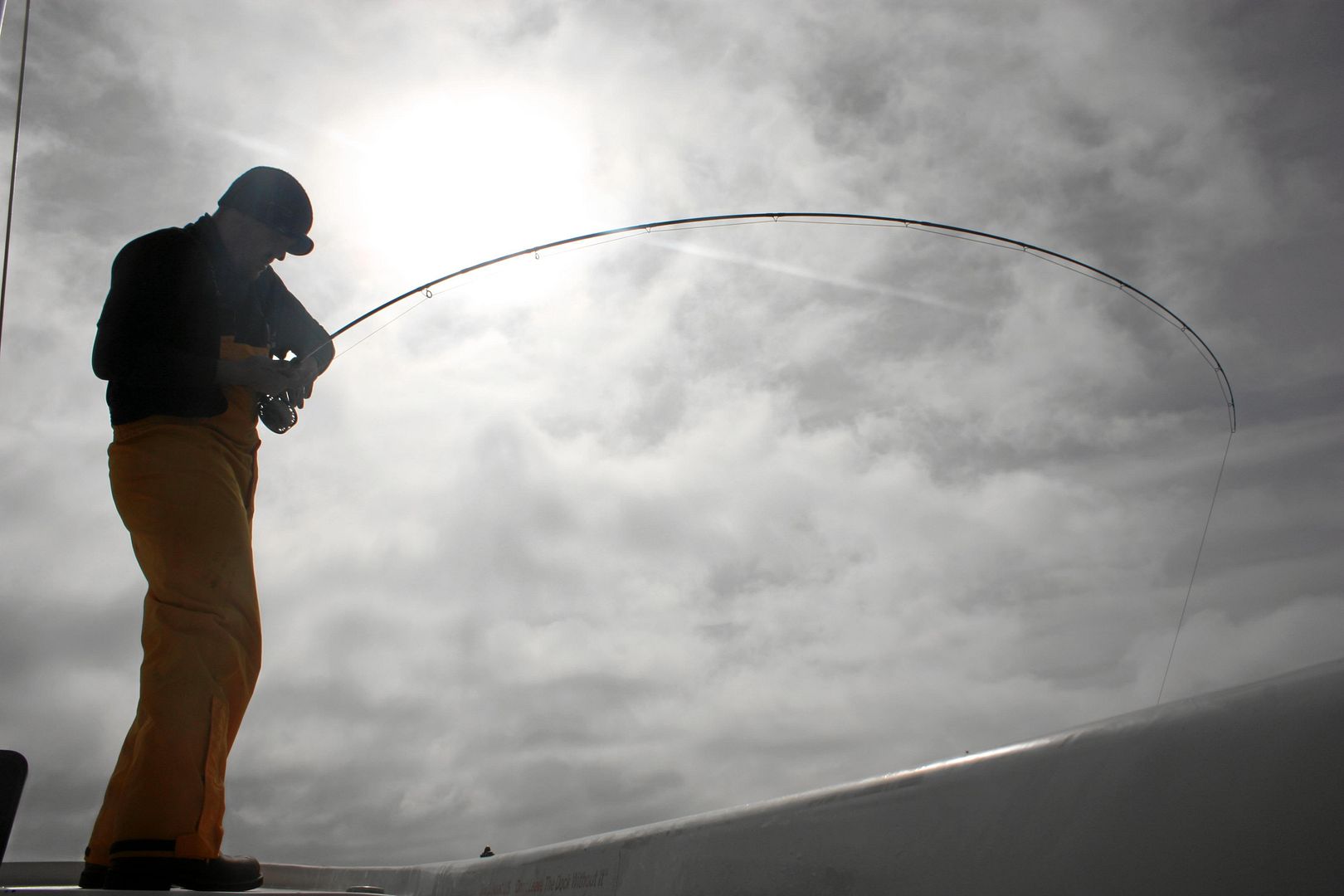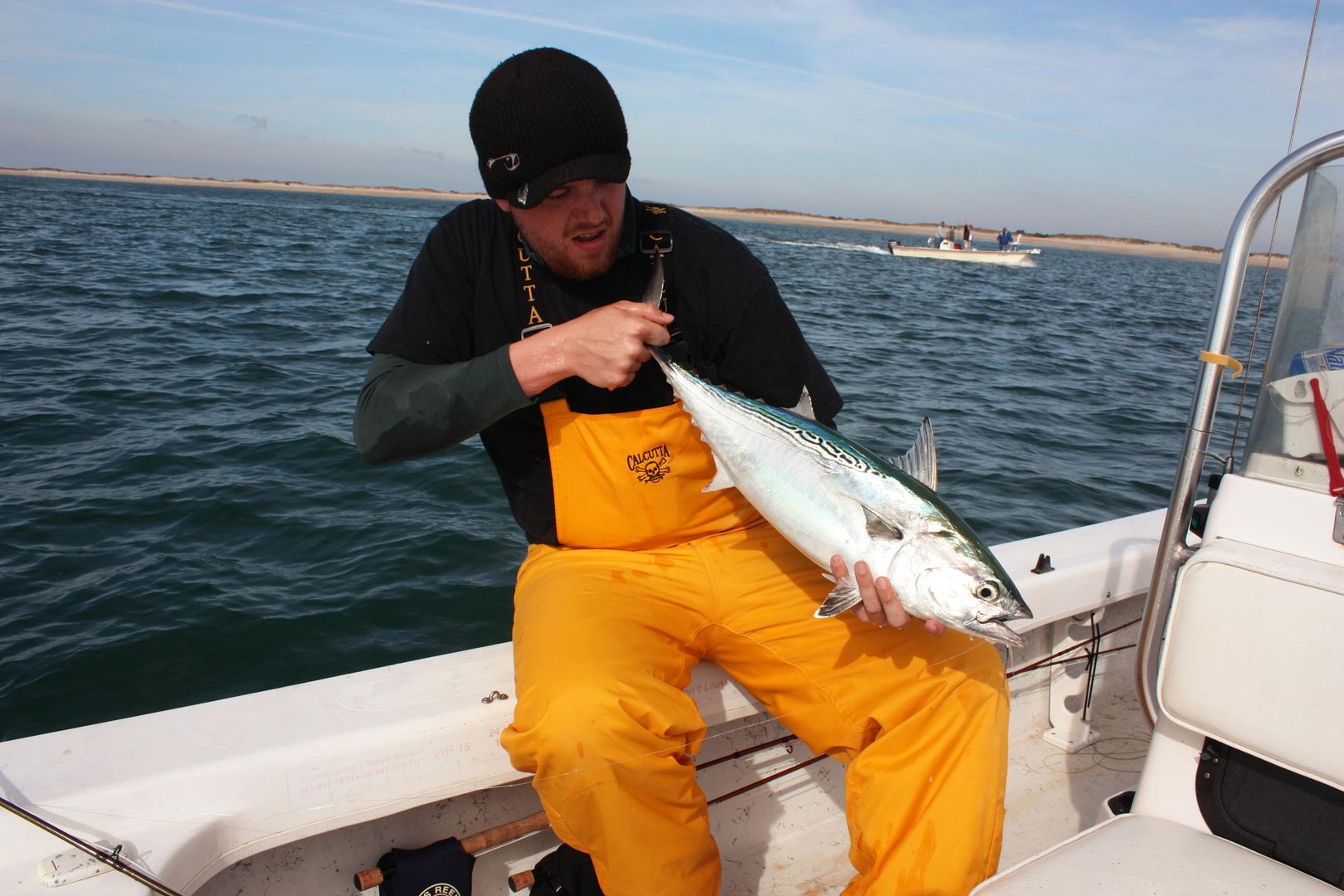 [IMG]