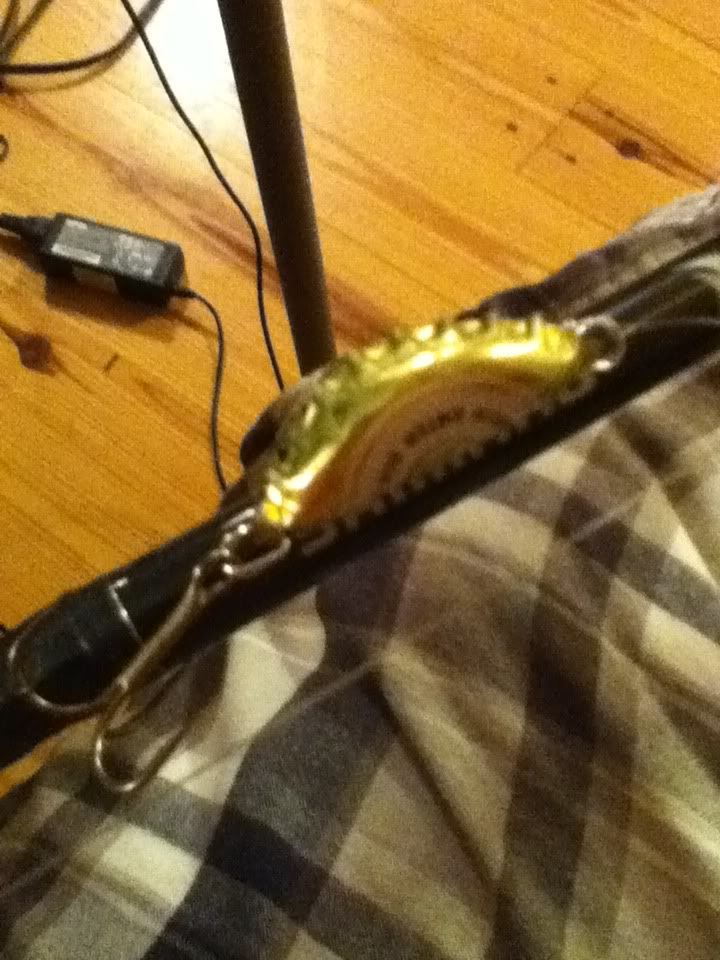 That may be a crappy picture… if I get some responses I may upload better ones.
I made a lure out of a beer bottle cap, split rings, bb's (for the rattle and weight), and a treble hook.
I guess you could also use small split shots to add as weight.
So if you are on the boat and you run outta lures, and you got some beer bottles, you can make one of these!
Well, you would have to drill 2 holes, but if you're drunk enough, power tools can get the job done.
Believe it or not, this took about a half hour to make. Practice makes perfect though!
"In every species of fish I've angled for, it is the ones that have got away that thrill me the most, the ones that keep fresh in my memory. So I say it is good to lose fish. If we didn't, much of the thrill of angling would be gone." Ray Bergman