I decided to hit the Wando this afternoon for the falling tide…don't know if my temp gage on my depth finder is broke but It was reading 59 degrees…Anyway, had a good day…started out up in Beresford…Wanted to hit the barge but there were boats all around it so I went up Beresford and hit some docks…Pulled 2 trout off of one dock on MM/jighead combo…On the way back out I was able to find a spot open on the barge…There were boats on each end of it so I hit a spot that I've caught fish before in the middle of the barge on the main channel side…1st cast WHAM…slot redfish in the boat…few more cast…nothing…moved on up the wando to some docks and Caught about 2 or 3 off of one dock with the biggest being 27 inches!!..moved up a little more a few more docks up and hooked about 3 more reds off that dock…Moved one dock down and 1st cast I get a hit…as I was reeling it in… I thought to myself, this fish feels like a flounder…But it can't be …Not in January…Yep…Flounder on January 28th…I about messed myself…I couldn't believe it…GOT a slam in January!!!..Flounder was 16.5 inches!!
All Fish were released…both trout and the flounder were caught on MM/jighead combo. 4 or 5 reds caught on sapphire shine jerk shads and the other reds caught on MM/jighead combo also!!!..What a great day to be on the water
Here are some pics!!
one of the very small trout I caught!!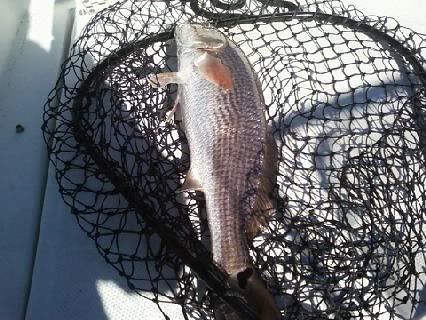 27 inch redfish!!


And low and behold…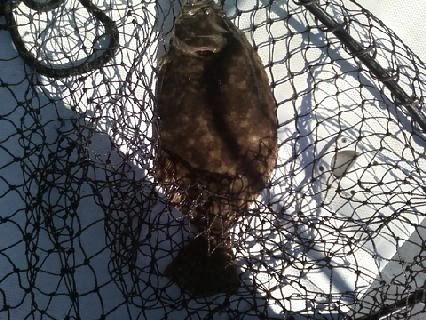 16.5 inch FLOUNDER to complete my January 28th SLAM BABY!!!

livin life one day at a time!!!
2006 Seafox172
05 Mercury90hp(saltwater)
www.summervillesaltwateranglers.com