After hearing the great success stories on Sunday's fishing, my crew of Crazy Wayne, Big Swede, Bug Catcher, and I headed for the break beyond 226 on Monday. 5 miles past the hole, we set out lines. We were 0 for 4 early on, that included 2 break offs, very frustrating! Then we went 3 for 9, again horrible luck. The action stopped after a period of time.
We picked up lines and headed deeper looking for the temp break Big Swede swore was out there. 15 miles later, we found a decent spot loaded with bait. In the hour fishing the area with nothing to show for it, we picked up lines and headed SE, "you must head east before you head west". Thats when we stumbled on the magic pallet. We slowing drove up to the pallet looking for life. Looking below, big grins covered everyone's faces. Lines were quickly set out and it was "game on"! We could not keep more than 2 lines rigged. 20 good size dolphin later, we had to attempt to catch the 5 tripletail hovering under the pallet. The little green artificial crab on the spinning rod got the tripletail started, but we caught the 3 on a secret bait. The 2 remaining tripletail were on to our tactics after watching their buddies disappear. We left them for next time.
After the acton packed time with the pallet, we headed for the ledge for a wahoo. At 1100 feet, we saw dolphin, busting the surface in great numbers. We slowing pulled up to the area and 75 to 100 dolphin were under the boat. As quickly as we came upon them, they left the area after collecting only 2 fish.
A great day on the water with a first rate crew. We ended the day with 25 phins, and 3 tripletail! Maybe another trolling trip or 2 but It's about time to pull out the dive gear.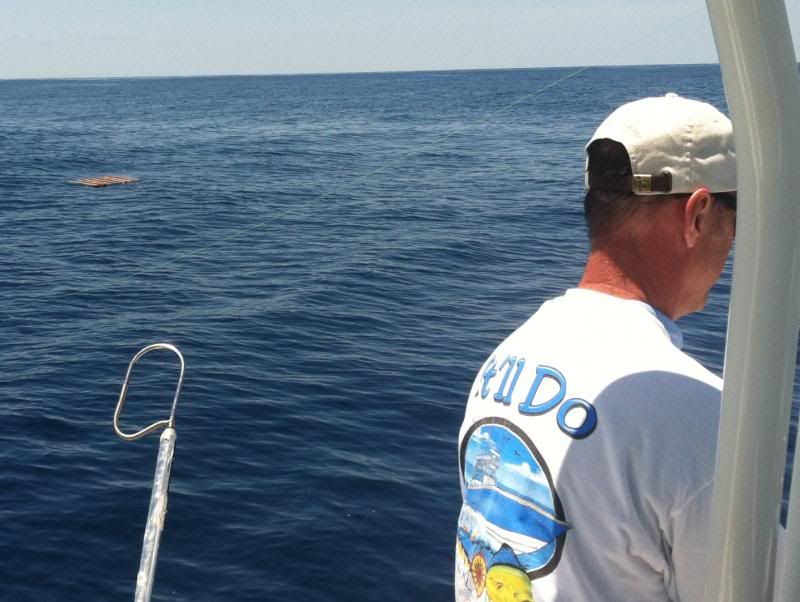 The Magic Pallet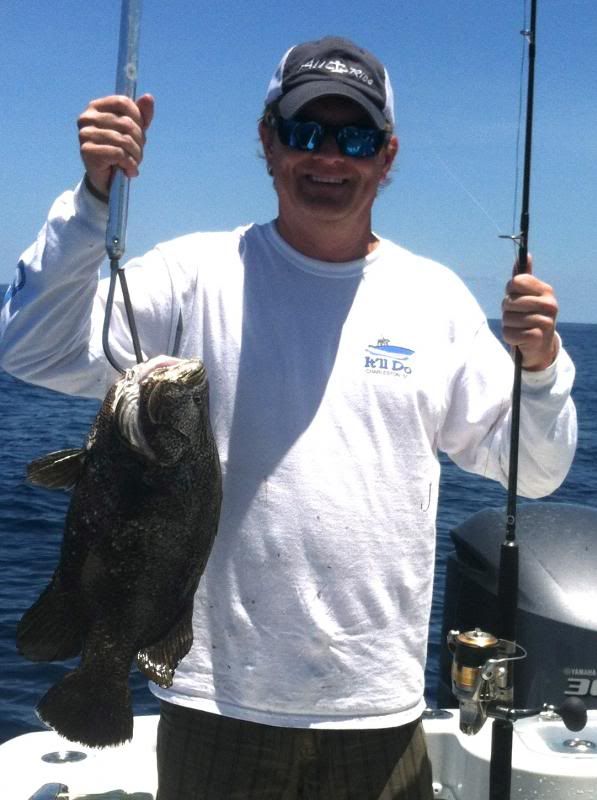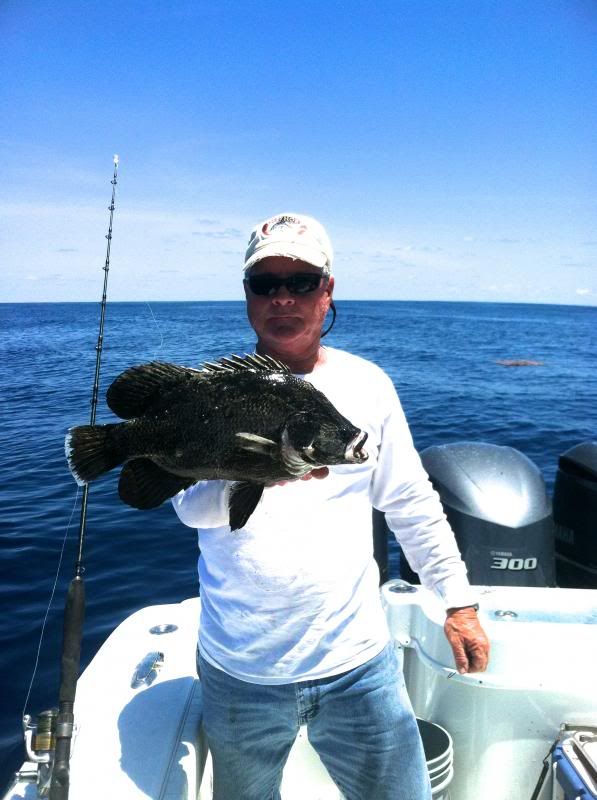 Bugcatcher with pallet behind him
[IMG]http://i81.pho