Me and Circle Hook got all kinds of circle hooks rigged up for all sorts and sizes of fish and then headed out at 5:30AM. Passed a few boats that appeared to be in some manner of discomfort running straight into some 2x4 seas. My bote runs faster in the stuff. Every now and then came a 3+ footer though, so we had to make due at 23 knots for the yamaha's lower unit's sake. After all, we were not tournament fishing, right?
Decided to make a stop to take care of some personal business, and we happened to stop just perfectly over some ellusive, highly sought after, many-named fish. What are we calling these things this year?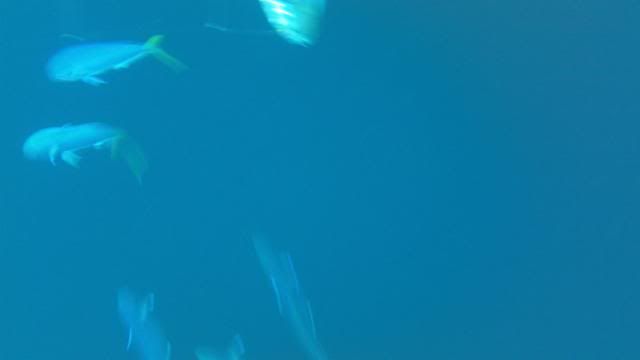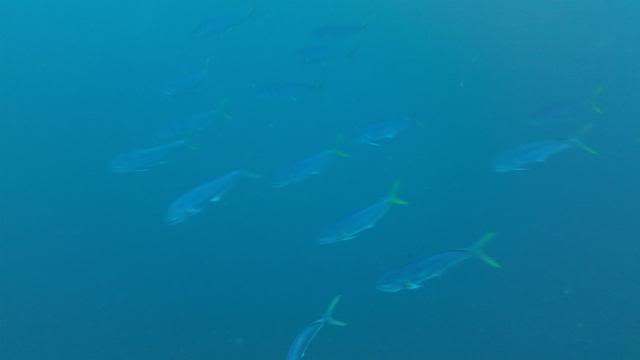 30 minutes later, it had become boring,

but the boat looked like this:
Tried to just ease a few more miles to where some groupers could be, but got stopped again. Maybe we can play with the highly sought after fish some more. Everyone on the VHF seemed to be doing the same.
Why not?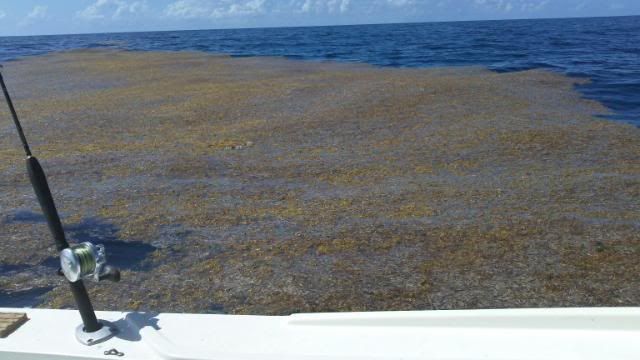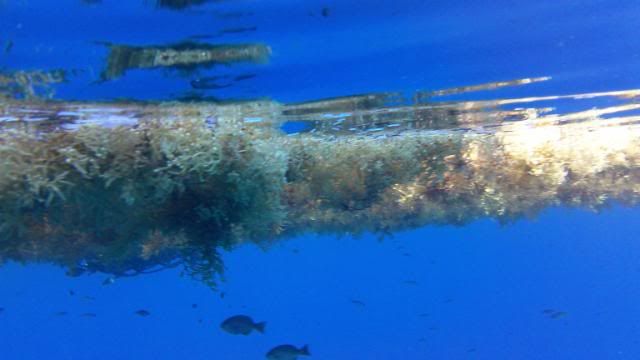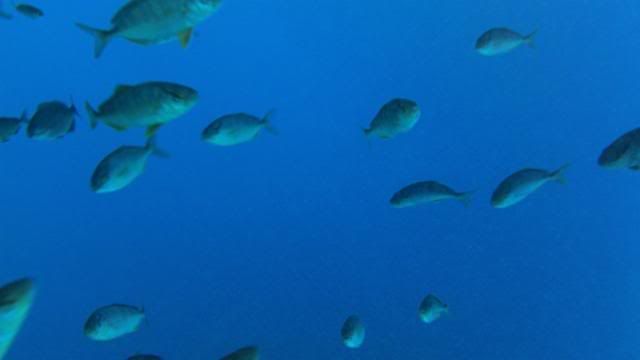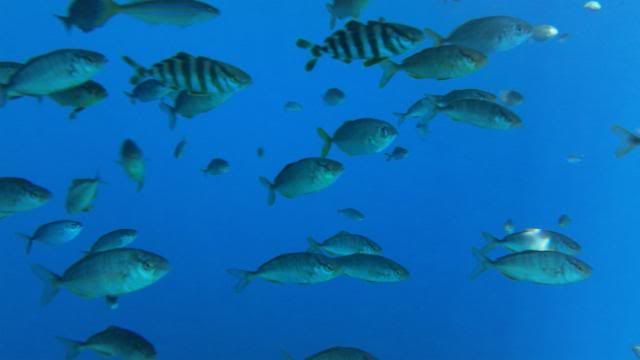 Whoops. We did it again.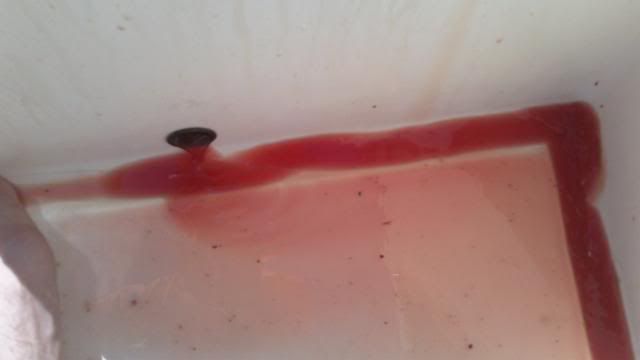 Let's challenge o