After getting skunked on Sunday in the big boat, I figured I would try the kayak out yesterday. Put in at wappoo and rode the tide out to the harbor. Plan was to fish the flats around the Poop Plant, but the low tide was relly low and the wind picked up pretty strong. Went up into james island creek and managed to pick up this guy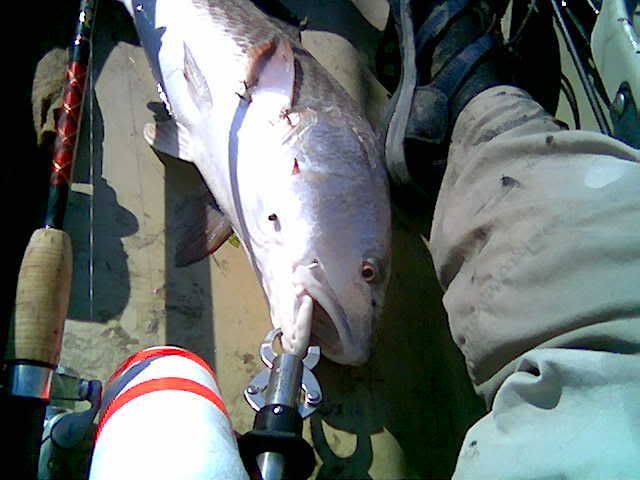 He took a gulp crab fished on the bottom.(First fish I have caught on the gulp crab!!!). Didn't get to measure him, but weighed right at 10lbs on the Boga. Saw a few more good size fish pushing in the shallows, but could not hook up.
Sorry about the crappy picture, I need to work on my solo camera phone technique.
PS, I still Love the NATIVE ULTIMATE!!!
DD
The Redfish's only natural predator is the DOLPHIN D