The redfish were hanging out pretty much where I left them last time out. Got out there just short of noon, water was moving out. I had some mud minnows with me, but threw the cast net at some circling bait and managed to catch a handful of menhaden and 1 shrimp (the shrimp didn't last long with the mudders in the bait bucket).
First stopping point I manage this fish on a haden under a float. Right at 23". Got one 15", but fat, trout at this spot as well. Not much more as the water was getting low.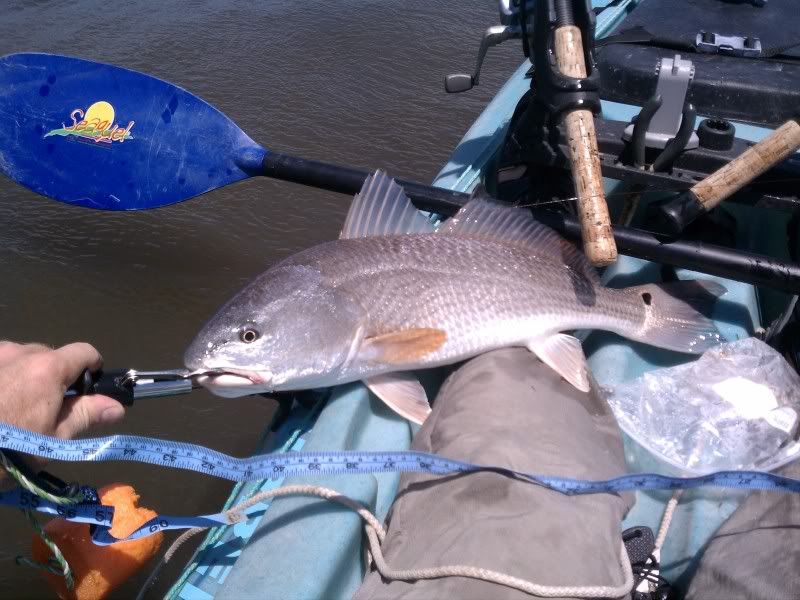 Fish were slow until the water started coming back up. I started a slow paddle with the incoming tide along a shell bank and caught a couple nice reds. I paddled back to them and set-up anchor. A few fish later the DNR came by and made sure I was legal (no problems here).
I made it back to my first spot and proceeded to catch many more tournament size reds (23" and fat) with a few bigger and smaller mixed in. A couple times I had one in the kayak just as the other rod went off.
All in all a nice day on the water!
John
1996 Sunbird Spirit 170 - 112 Johnson