Had a couple of days off from work so decided to use my time wisely.
On Weds. A friend and I fished the Stono from the Limehouse bridge to up past Stono Ferry. The water was alive with action especially along the grass near the mouths of creeks…splashes, swirls, wakes. All we got was a couple of sting rays and one red, a 25". That was caught in the early morning on the falling tide at the back side of a dock at the mouth of a creek. Water was calm and warm (79).
Thurs. I went solo. Fished from Limehouse up to Wadmalaw sound. Falling tide most of the morning and no action. The tide changed and while I was waiting for the water to move into my "favorite" red fish spot, I went to kill some time. I was sitting near the back side of a shell point with the tide moving over the shells with two lines out, one a minnow and the second with a manhaden, both under a float. I thought that I could sit and eat my lunch while the lines were floating. First bite of my sandwich and there goes the line with the manhaden. It just took off and kept going…a few minutes later I had a 3ft. bonnethead by the side of the boat. Pretty exciting!
By this time the water had gotten deep enough for me to hit the red fish spot. I spent a good amount of time changing baits, minnows, shrimp, manhaden, cut mullet…nothing biting. I was just about to give it up, when the cut mullet line bent! 17" red for dinner!
That was about it for the day.
Two hours before low tide to about three hours after. Water temps were between 78-80, and the winds were just strong enough to make the water choppy.
25 in. red from Weds.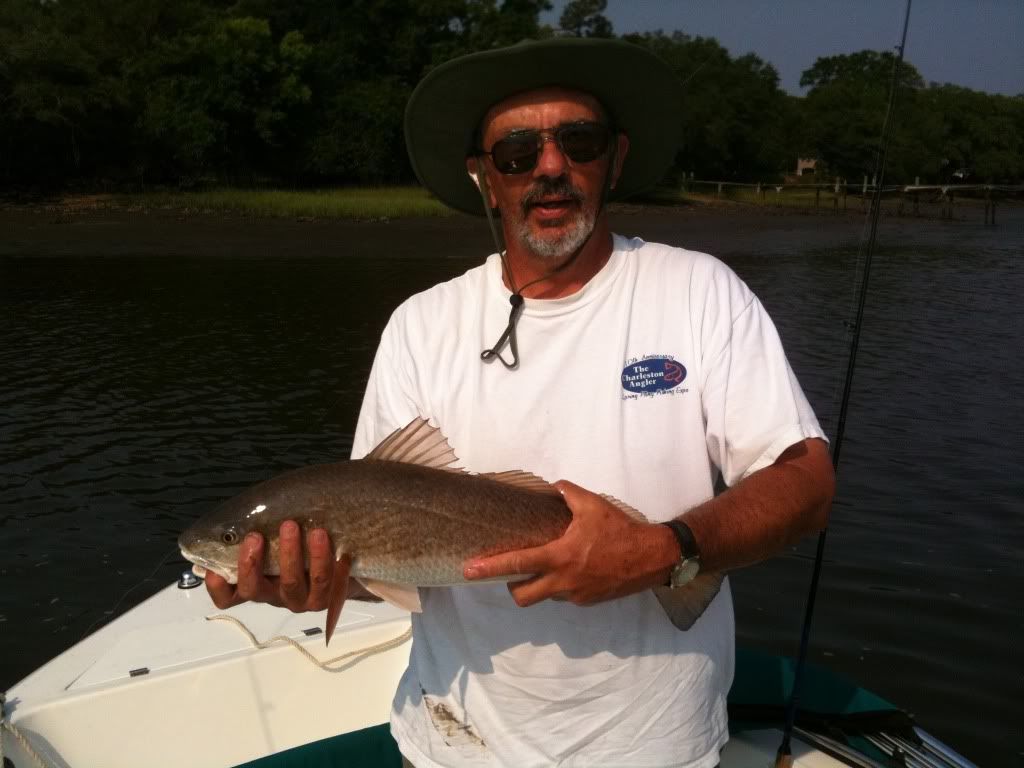 17in for dinner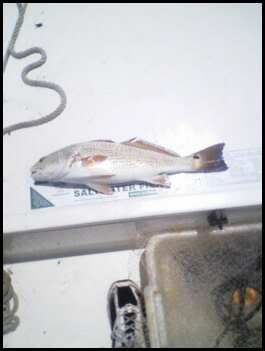 tom