Over Memorial Day weekend, I spent 4 days off of the Outer Banks. 1 day was out of Hatteras Inlet on the Stormy Petrel II and 3 days were out of Oregon Inlet on the Country Girl. I wasn't a "paying customer" - this was a working gig.
On May 27 we saw the following just inshore of the 1,500 fathom curve: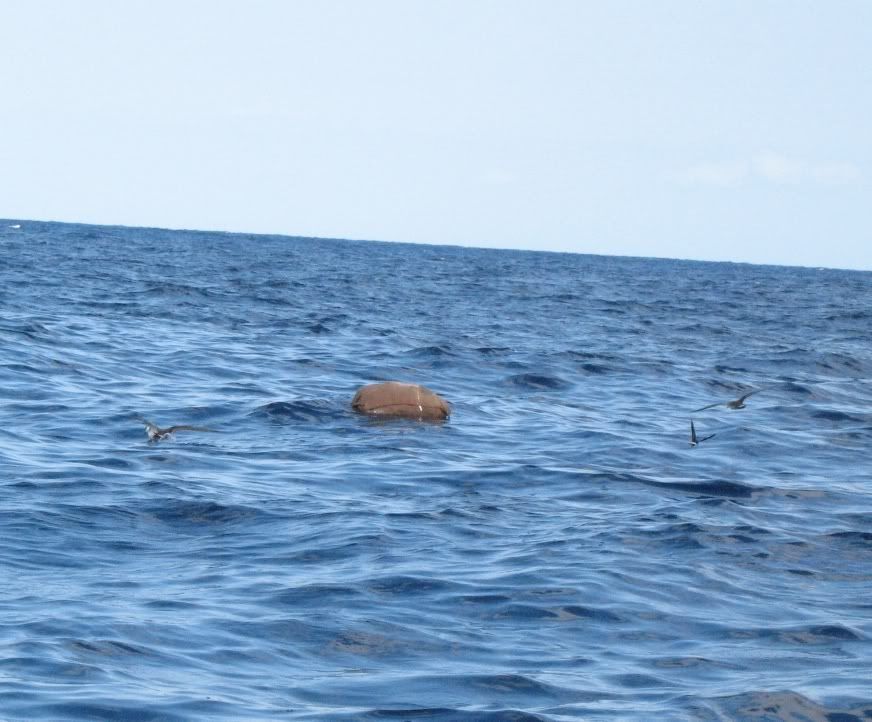 A couple of people on the boat said "Wonder how much it's worth?" Big Al Foreman (owner and captain of the Country Girl) replied:
"15 to Life, most likely."
Good answer. Someone else said the Coast Guard has been known to put out decoy bales with tracking devices, but the guy is a known paranoid.
Anyway, Al called a nearby Coast Guard cutter and they launched their Zodiac to investigate: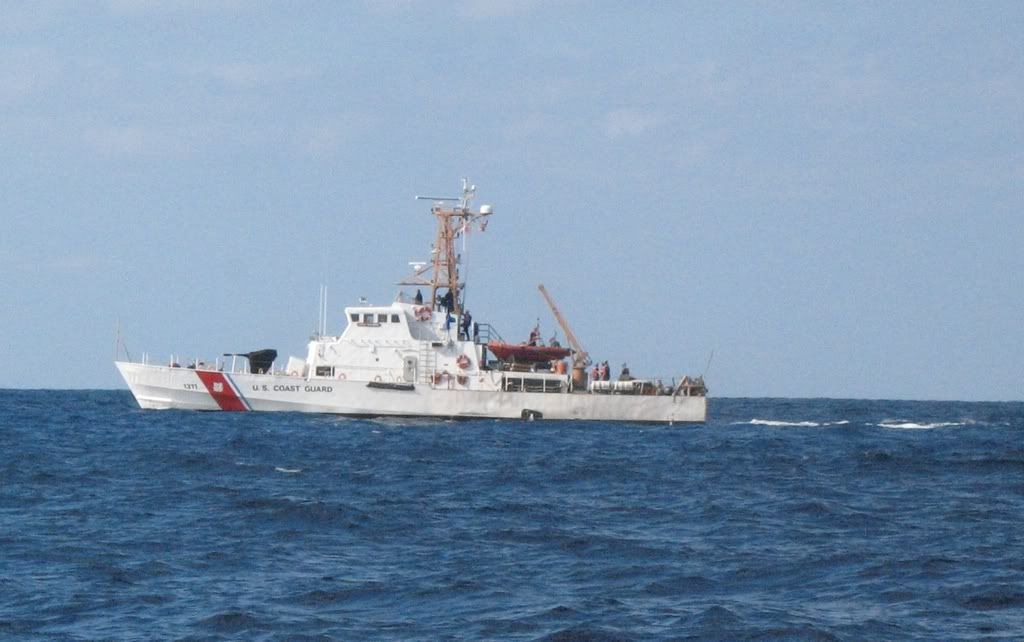 Fishing was slow compared to most years, but still fairly good. Too ■■■■ many Dolphin, 3-for-6 on Blue Marlin, 3 'Hoos (Dolphin wouldn't let many baits past them), 1 Blackfin.
NativeSon