Fished the second annual SSWA Youth Tourney today. Had Thing 1, Thing 2 and a friend whose Dad is serving over in Afghanistan aboard.
Hit a favorite low tide spot in the morning and found they liked Gulp shrimp. I caught a couple trout and a red, then Meg caught a little trout on a green curly tail.
If the bait busted a fish was under it! E-dog tossed into a ruckus and pulled out a slot red on the Gulp. The spot died and we tossed the net for a few of those finger mullet they were so excited about!
Hit another spot and our friend had a FM on a jighead. He thought he was hung up until the hangup shot upstream!

Another slot red, virtually identical to E-dogs.
We tried Clouter but it was like the Autobahn! Boats flying. We said screw it, youth tourney - lets act like youths! Spent about 1/2 hour swimming and jumping off of the boat in the no wake! It was fun and the water was PERFECT!
Tried a couple more spots, swam a little more, then headed to weigh in. Ethan's friend beat him by an ounce for 1st place in redfish. It was nice to see about 10 kids there that fished the tourney.

Fish liked the Gulp shrimp, any color, fished with a slow, shrimp-like demeanor. Banks with drop-offs seem to hold fish best. Water about 83 degrees. One red caught on finger mullet.
Thanks DFreedom. After fishing with you yesterday we knew exactly where NOT to fish! LOL! I owe you one!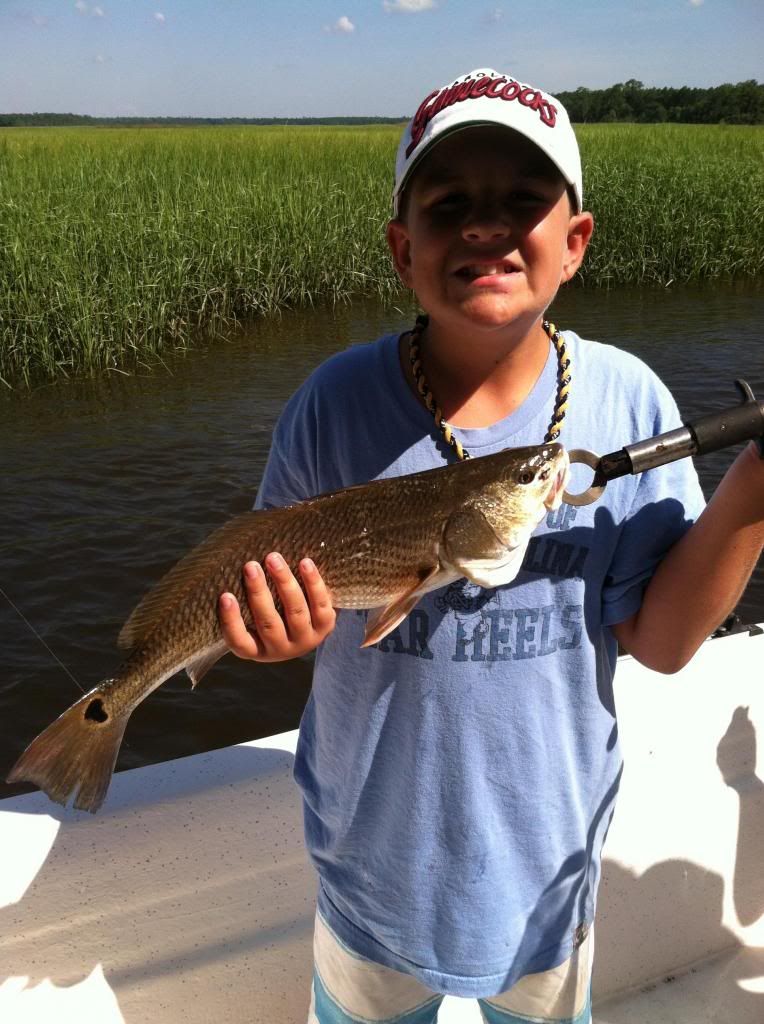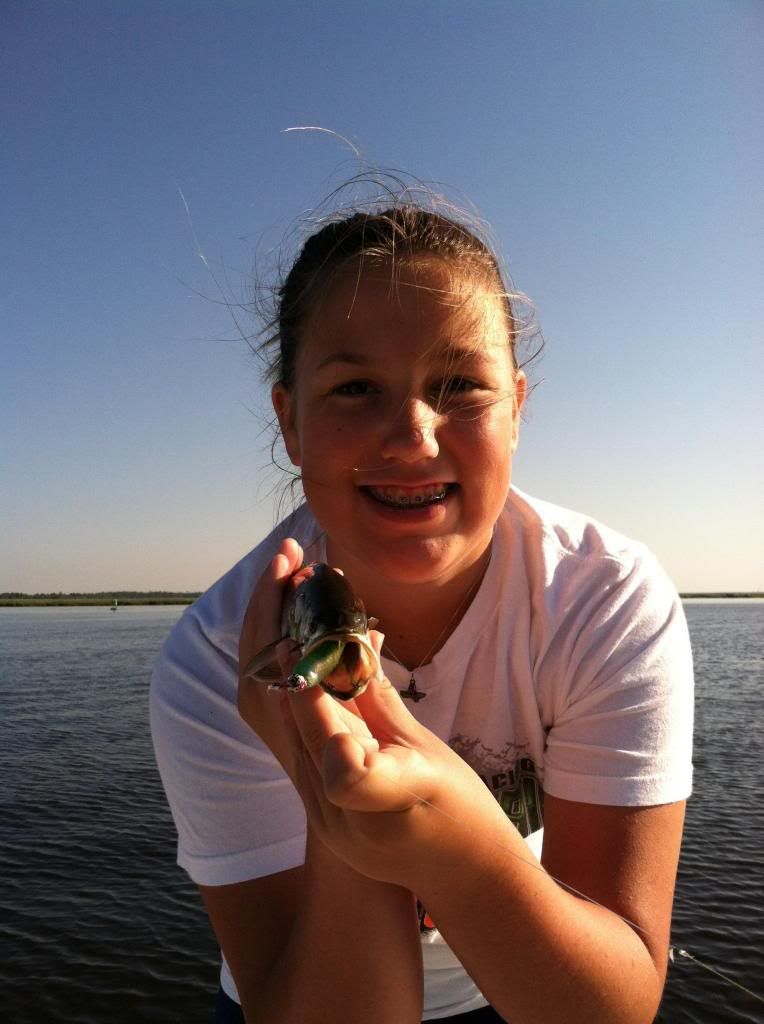 Fishies!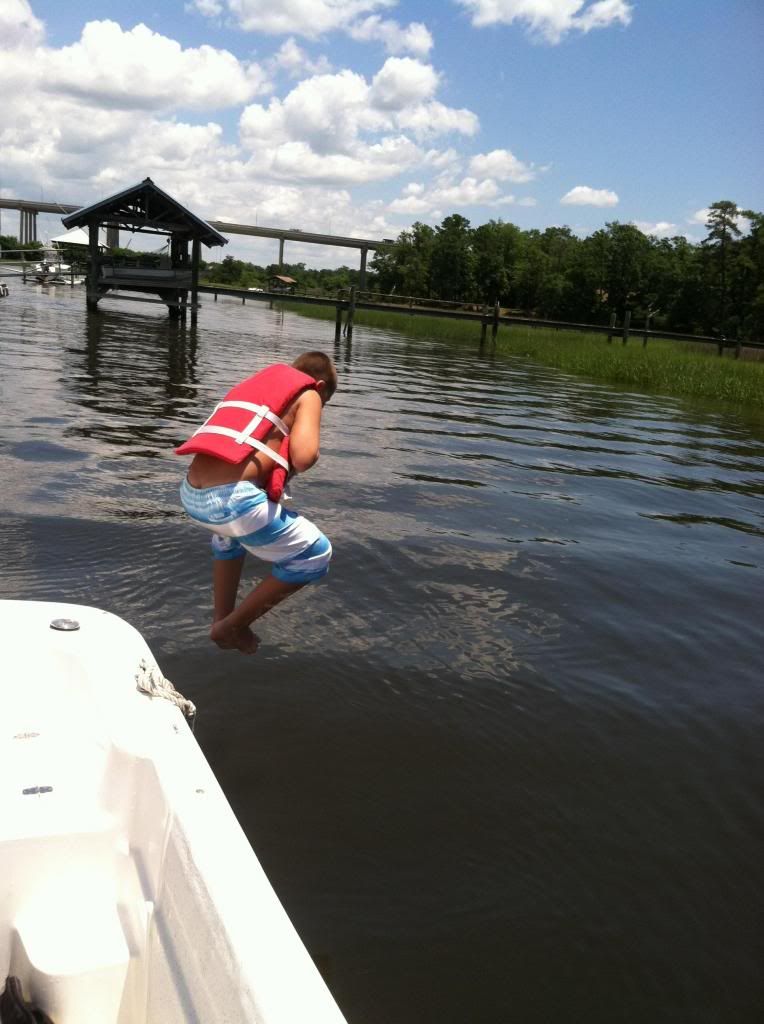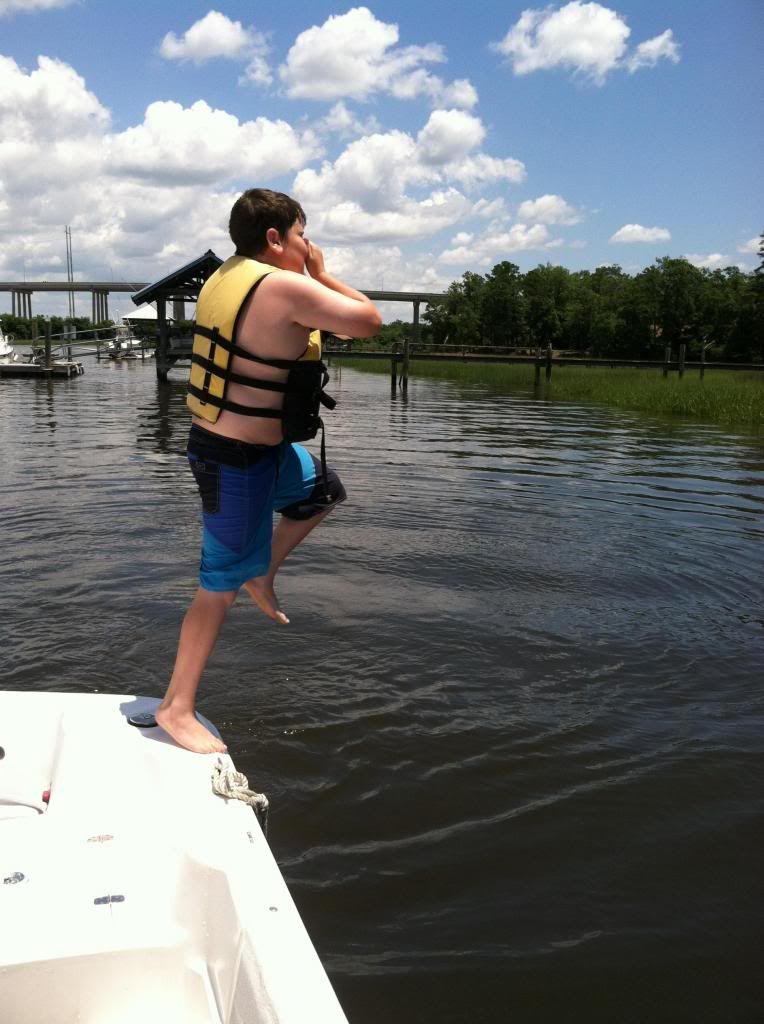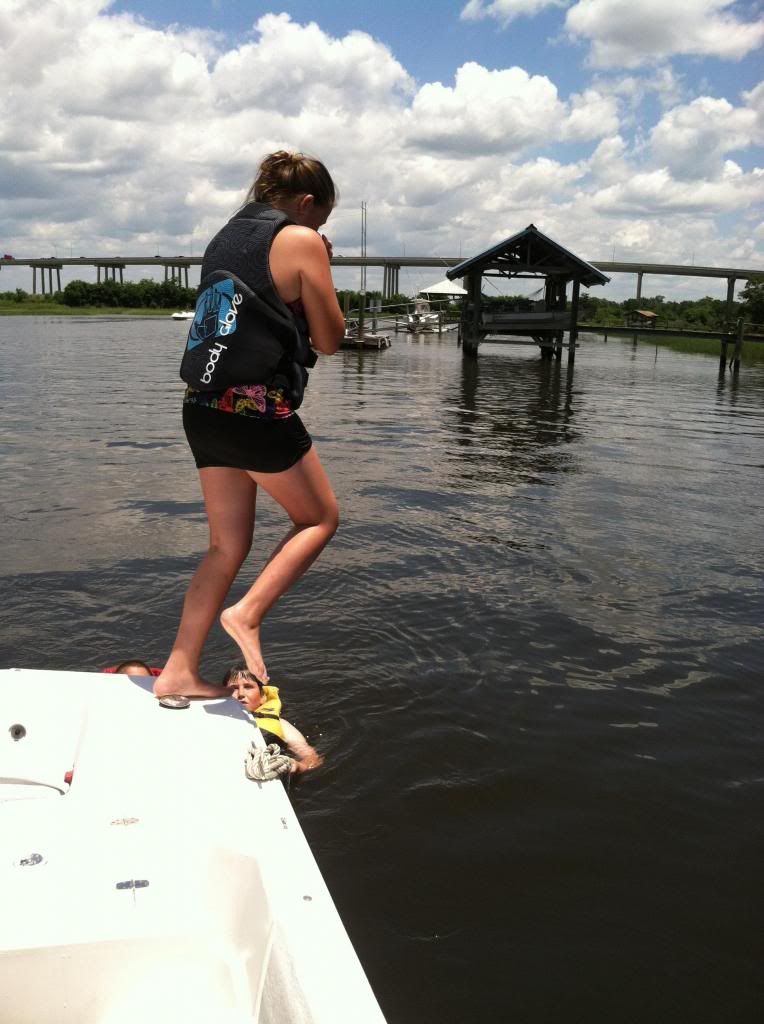 [IMG]http://i1129.photobucket.com/albums/m508/vinman1967/IMG_031