Jazzed, JOG and I had a pretty good day out on the beautiful pond. We were able to run around 35 on the way out and over 40 on the way in. We fished around the 226 hole in 72-73 degree water(according to my unit). We seen a good bit of flyers. We went 10 for 11 on the mahi. We had a few more hits that didn't stick though. Our biggest bull was around 27lbs. according to my scales. I was having an unusually wierd day with the gaff.

We had a decent cow beside the boat that I tried to stick 4 or 5 times, but it was not happening. She kept flipping off for some reason. It was quite comical. I finally thought to myself, heck, she hasn't got off yet, so I just grabbed the leader strong and ripped her in the boat. I guess it was comical since we managed to get her in the box.
I really enjoyed myself fishing with good friends and bringing home some meat! We did snag a tiny cow on a mirrolure. I wasn't going to keep it, but it was tore up, so it will make it to the table. The mahi mainly hit on the outriggers. We only had the one small one on the mirrolures, so I switched them out with some billy baits and caught a few more. Didn't see any other species except a bunch of flippers. All in all, a good day for the beginning of April…
This is the only pic that I have at this time. If you seen one, you seen them all anyways.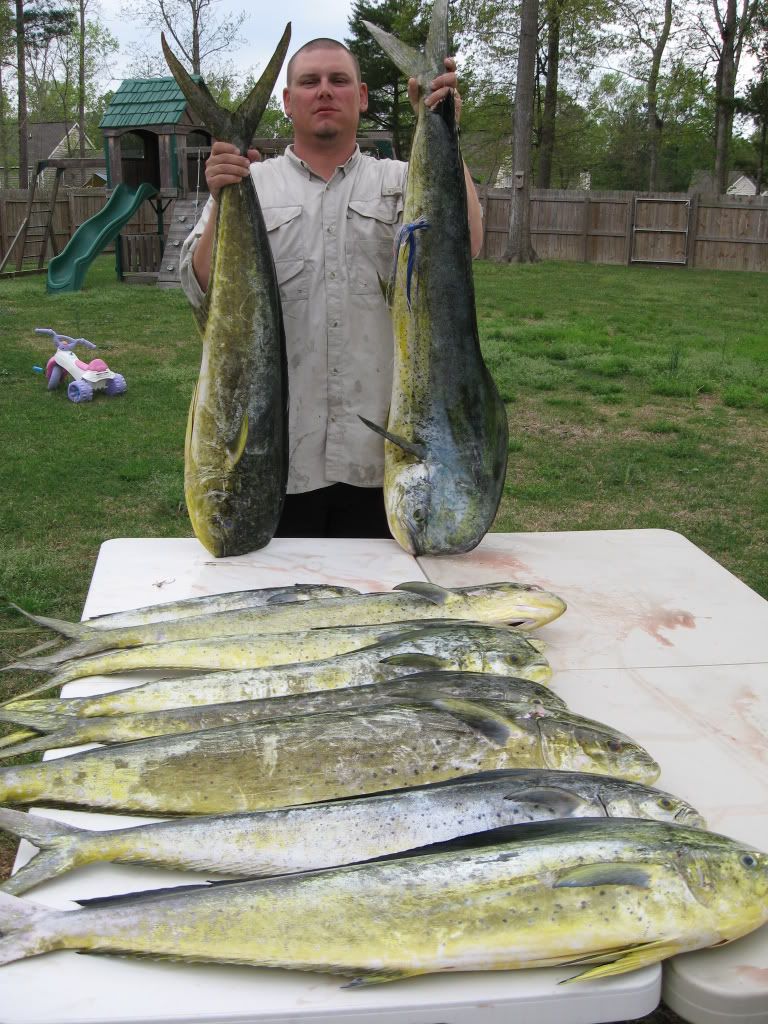 KeyWest
Bluewater 2020CC
Yammy F-150Don't believe anything you hear, and only half of what you see!</font id="blue">